4G Router Bundle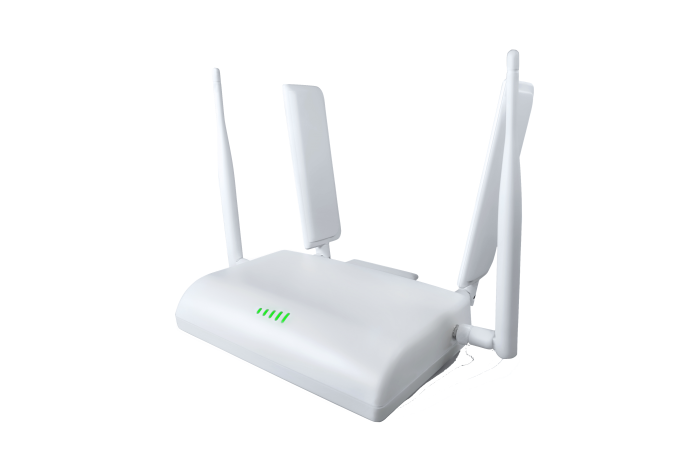 What's Included
Intwine Connect 4G LTE Router

Embedded 4G LTE modem
Embedded 4G LTE Verizon SIM
Wi-Fi and GB Ethernet WAN/LAN
Metal or plastic enclosure options

Two (2) 4G LTE paddle antennas
Two (2) 2.4 GHz antennas
3 ft Ethernet cable
12 VDC power supply
Quick Start Guide
Remote management portal account
Hardware
Intwine 4G LTE Router

$450

4G LTE Modem

Included

4G LTE SIM Card

Included

1-year Hardware Warranty

Included
Intwine saves customers from dealing with the hassle of managing multiple vendors for hardware, services, and support by providing an end-to-end solution for broadband failover.
The 4G LTE Intwine Connect Router (4GR) is a specialized networking device designed to ensure secure and reliable broadband connectivity for homes, small businesses, and commercial buildings alike. The ability to deploy, monitor, control, and automate primary and secondary 4G LTE broadband networks becomes a reality using the 4GR. With the 4GR, users are able leverage Verizon's Private LTE Network, which means that data never touches the "open Internet," and greatly enhances the security and reliability of the network.
Remote Management Portal
The RMP is a cloud-based network management application that provides instant scalability and increased visibility into your network.
Cellular online/offline status
Data usage monitoring
Network health indicators
Advanced troubleshooting tools
Remote firmware upgrades
Learn More
Download the QuickStart Guide to Streamline Installation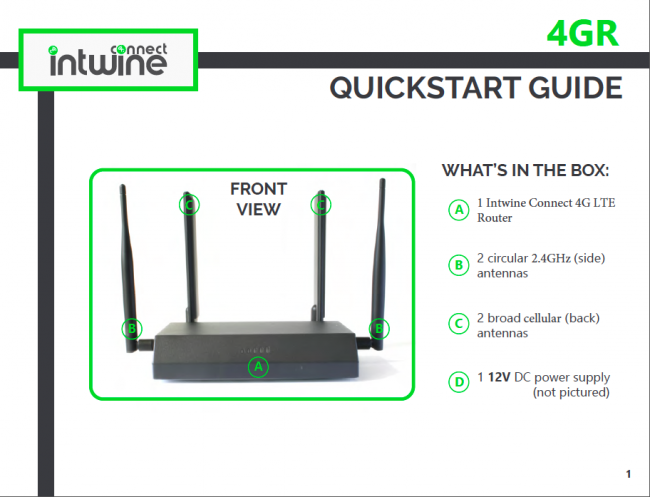 Please fill out the fields below to download:
Download the User Guide for Additional Information
Please fill out the fields below to download: